Laurie McGrath
Laurie has an MA in Goldsmithing, Silversmithing, Metalwork and Jewellery from the Royal College of Art in London and we were delighted when she chose Harriet Kelsall Bespoke Jewellery in which to launch her career in 2011. Since 2011 she has developed a solid customer base and produced some exceptional designs to the delight of her many happy customers.
It was an inspiring art teacher who convinced Laurie that she should head towards a career in the creative arts. She decided to develop her ability in 3D work and enrolled on an Art Foundation course after finishing her A Levels.
She then embarked on a degree in Applied Arts at the University of Hertfordshire where she achieved a 1st, before completing her MA in London. She has exhibited at the 'New Designers' Exhibition in Islington and 'Designer Crafts at The Mall' in the Mall Galleries, London.
Laurie loves elegant design, modern art and surrealism. Her customers particularly enjoy her quiet manner and intelligent approach to design. In 2015 Laurie collaborated with a Royal Navy commander and his officers to design a bespoke brooch worn by Her Majesty the Queen.
Laurie is a Senior Designer and team leader, guiding and encouraging a group of junior designers in all of their work. She is the company's in house CAD designer and enjoys bringing sketches to life via 3D technology. 
Laurie's Inspirations...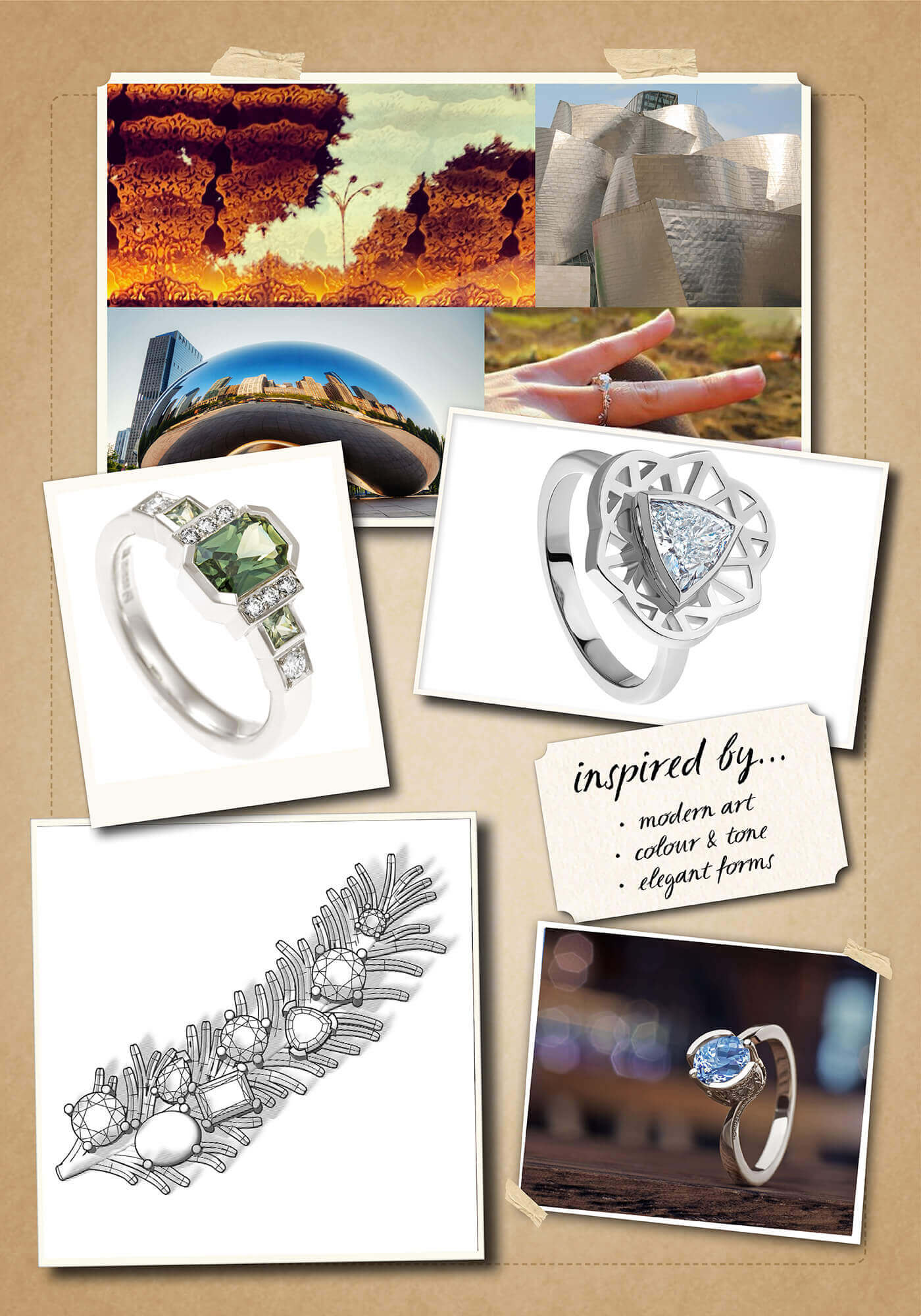 Laurie describes her collaboration with a Royal Navy Captain and his officers to produce a bespoke piece of jewellery for Her Majesty Queen Elizabeth II, commemorating the Royal Visit to HMS Ocean.

Our senior designer Laurie explains the unique and fascinating properties of the beryl family of gemstones.

In 2006 Scientists working in Algeria and Israel made an important discovery. What they discovered formed the basis for the conclusion that modern human culture dates back even further than was previously believed - over 100,000 years.